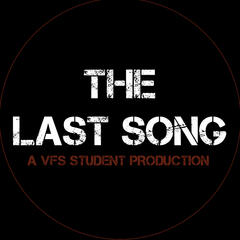 The Last Song is a short film by Alex Clarke, about the last man on earth finding a guitar, and teaching himself to play, attempting to write a song to give his life meaning again.
About the Film
---
Synopsis
Max, the last man on earth, spends his days surviving the zombie apocalypse in his apocalypse bunker, creating video logs to document his life. One day, he finds a guitar, and begins teaching himself to play, finding solace in it. This becomes his primary hobby, even going as far as to find a book to help him learn. As he gets better, he begins working on his own song. When his strings break, he goes out into the wasteland to find new ones, only to be attacked by zombies. He gets back home, and as zombies break down his door, and the camera battery dies, with his last breath, he finally plays his song.
Cast and crew
Alex Clarke - Writer, Producer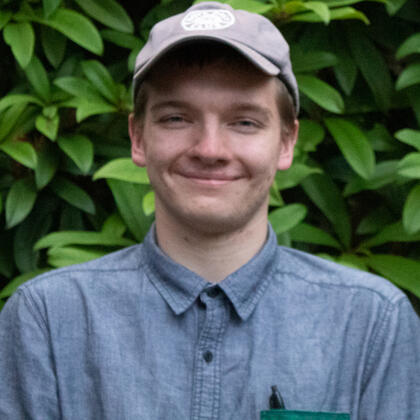 Maya Appavoo - Producer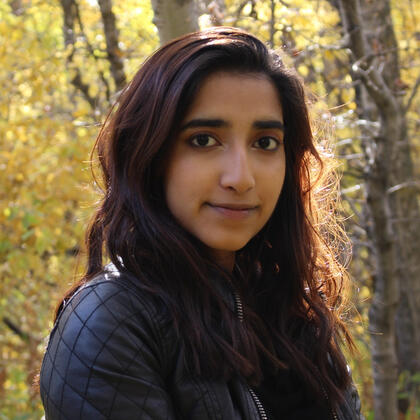 Nelson Frota - Producer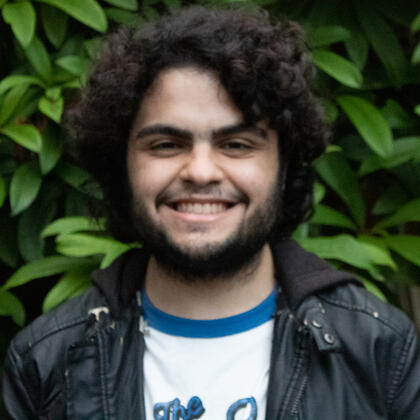 Salvador Lara - Producer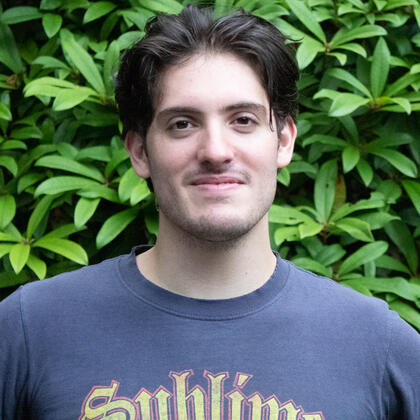 Rosa Carranza - DIRECTOR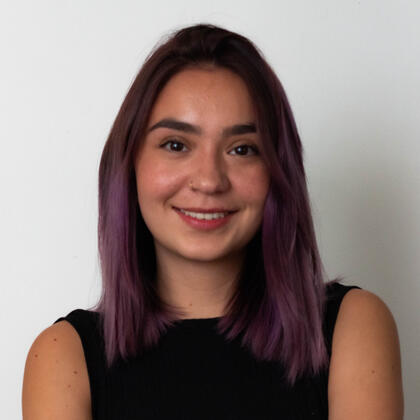 Alex Clarke grew up in rural Ontario, and got his start writing his high school play, a play which he also acted in and directed, winning an award of excellence at the NTS Drama Festival for all 3 roles. He is now a VFS Graduate, having crafted a full feature, as well as a sitcom pilot. He also got to act as a producer on a short he wrote, "The Last Song", and his script "Bluebird" was produced by the film production class.
.
.
.
Maya Appavoo, from Edmonton, AB, graduated with Honours from Lillian Osborne High School in 2019. During her time there, she was an active part of the theatre department, where two of her original plays were produced. After high school, she spent a year and a half and the University of Alberta, studying theatre, but left to pursue screenwriting at Vancouver Film School. As a first time producer, Maya took on composing, casting, marketing, and behind the scenes photography for The Last Song.
.
.
Growing up in Fortaleza, Brazil, Nelson started writing at a young age, finding his passion in storytelling. In his time at VFS, Nelson has not only built a prolific writing portfolio, he is also credited as the writer on an upcoming student film, Judgement Day, a quirky comedy about a lawyer pleading his case in an afterlife trial. A first-time producer, Nelson took part in the production of "The Last Song" as the accountant and Covid-19 Safety Officer.
.
.
Bio coming soon!
.
.
.
.
.
.
.
Rosa Carranza is an awarded filmmaker from Mexico City. Mr. Turtle, her first documentary short was awarded with the Best Student Film award in Jaipur's International Film Festival, followed by the Ocean and Wildlife Conservation award at Tulum World Environment Film Festival. Her last short film, Always Dani, received the Cooties Best Short award at the Cooties Zine Festival in New York City. As well as the award for the Best Transgender Short at the Out West Film Festival.
Joaquin ...................................................................1st AD
Marie Picard ......................... 2nd AD, Script Supervisor
Taitania Calarco .................... Director of Photography
Katy Bui .................................................... 1st Assist. Cam
Jordan Christopher ............................................. Gaffer
Hyeongsob Kim ............... Location Sound, Sound Design
Gea Arce ............................................. Production Design
Taylor Zemlak ........................................... Makeup Artist
Andrea Beça ........................................................... Editor
Bradley Duffy ....................................... Starring as Max